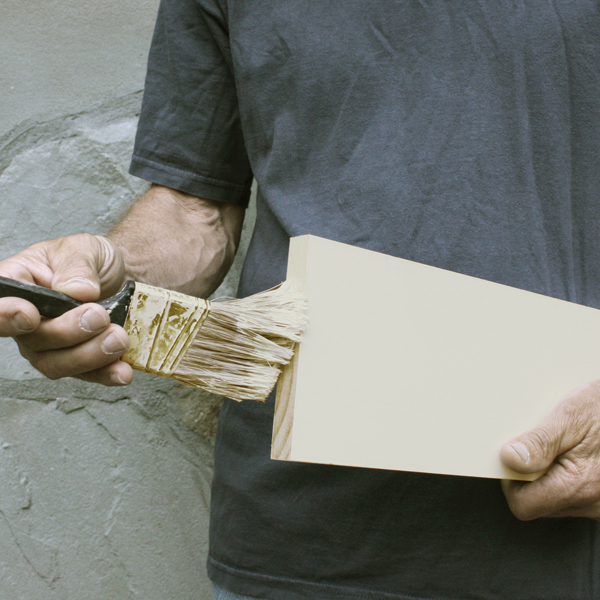 PRIME ALL CUTS!
Priming all cuts prevents moisture absorption & helps ensure a long lasting project. This includes cuts that can't be seen or may not be directly exposed to weather.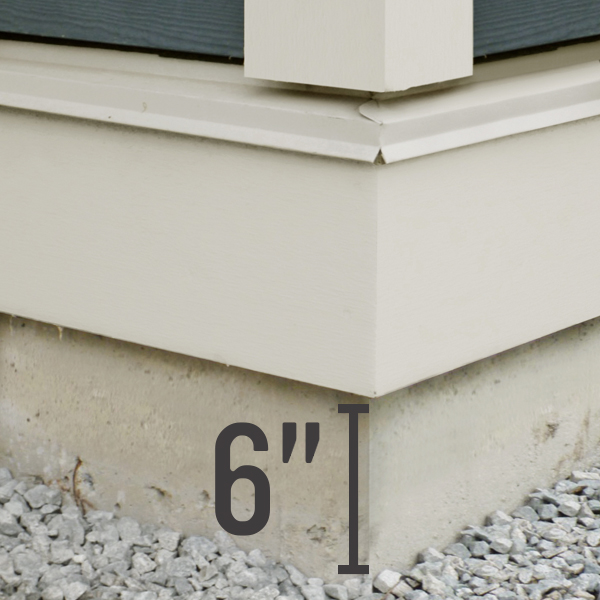 INSTALL 6" ABOVE GRADE
Trim should be installed always at least 6" from ground.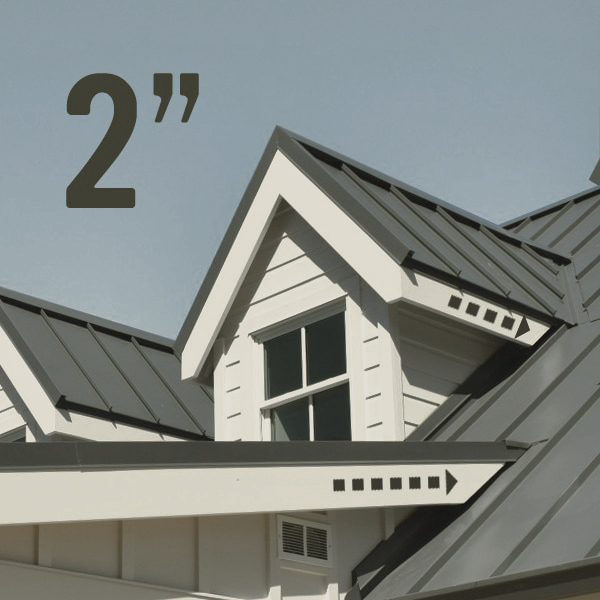 INSTALL 2" ABOVE ROOFS
2" breaks are crucial on the roof and flat surfaces (porches, decks, etc.)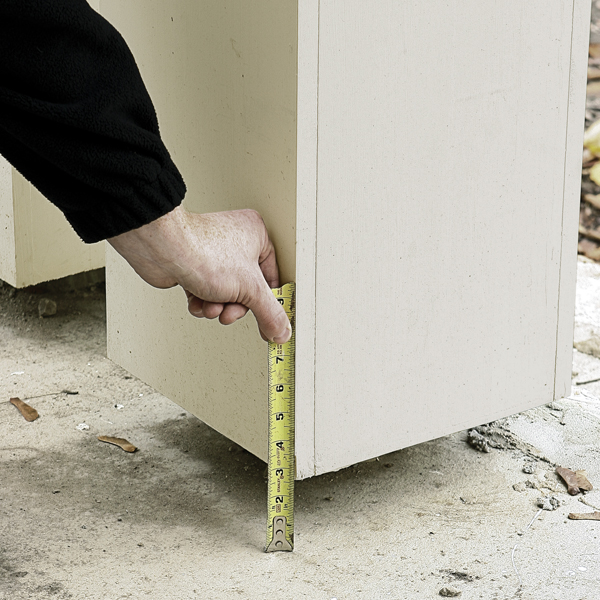 INSTALL 2" ABOVE FLAT SURFACES
Trim should always be installed at least 6" from ground.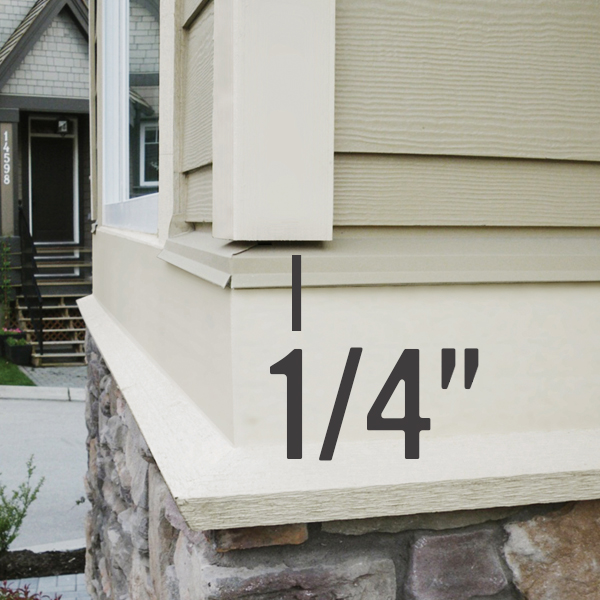 INSTALL 1/4" ABOVE FLASHING
Flashing is an imperative; and always maintain a 1/4" gap for a capillary break.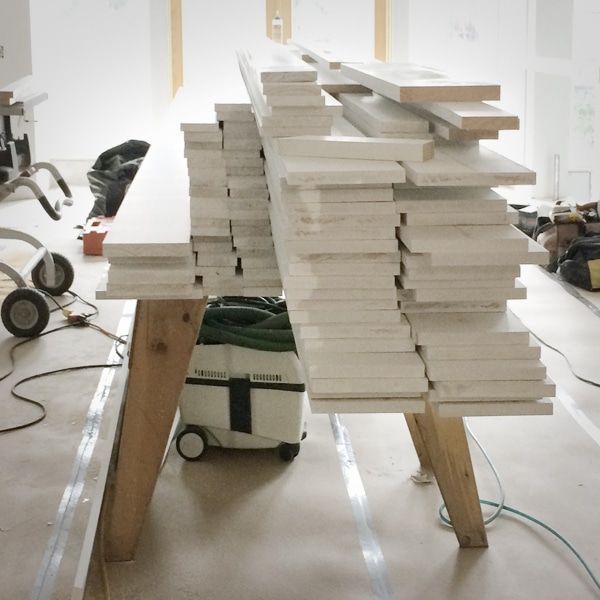 KEEP MATERIAL COVERED
Store on stringers and out of weather is preferred for storage; always store flat and off the ground. If material must be stored outdoors...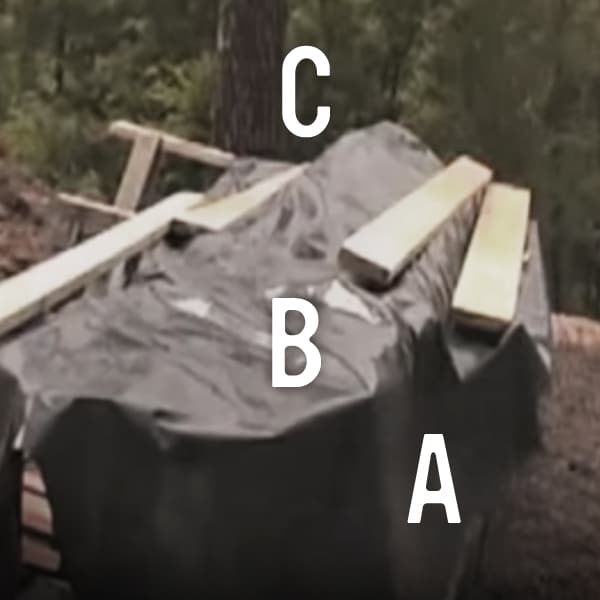 KEEP MATERIAL COVERED
A) Store elevated; bottom of sawhorse should be at least 2' off the ground. Keep material covered with tarp >1' off the ground to allow for air circulation. B) Elevate stack in the center to prevent from pooling. C) Add a scrap piece in the middle to also pitch from the sides.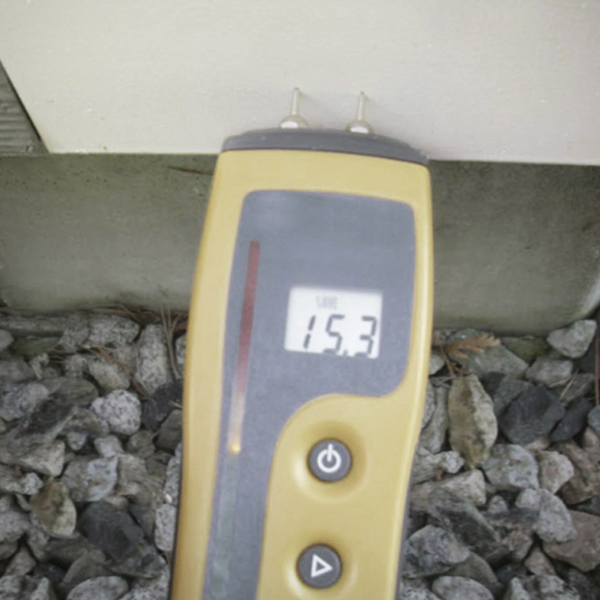 MOISTURE CONTROL
Acclimate to the environment. For interior trim, store inside the structure until the products reach approx 8% moisture content. For exterior trim, store in locations such as a garage that is not heated & is well ventilated until about 14% moisture content. Do not install exterior trim boards with a moisture content over 18%. (see vintagetrimboards.com/moisturecontrol)
Still have questions? Ask the boys! Email them or call 888.229.7900.
Vintage Trim Boards should be stored, installed, handled & maintained correctly for the best performance. For complete installation guidelines & the Vintage Trim Board limited warranty, click here or call 888.229.7900.